The internet has been reduced to tears by viral archive footage of the original Little Mermaid actress singing a Disney song.
More than 7.7 million people have watched the viral TikTok clip posted by American actress @jodi.benson, best known for providing the voice of Ariel in Disney's 1989 animated film The Little Mermaid.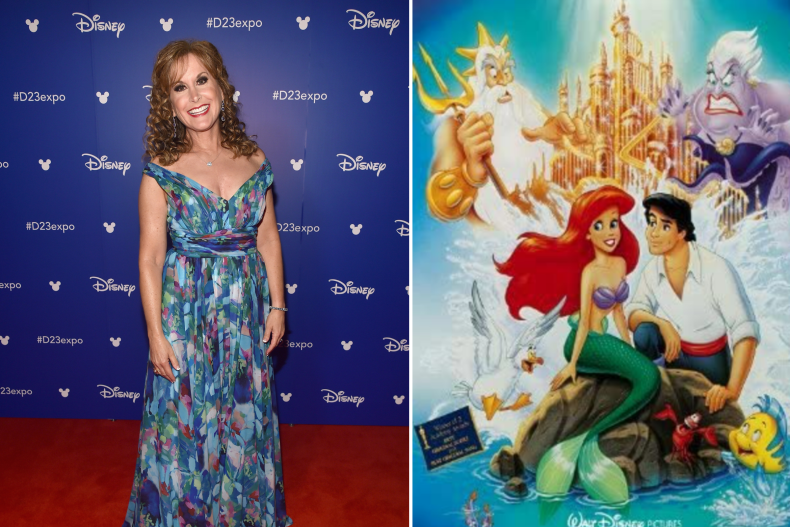 November 19 marked 33 years since the animation was first aired, and the nostalgic video shows Benson, 61, recording the song "Part of Your World."
The video captioned, "Today is 33 years of The Little Mermaid and I still love singing Howard (Ashman) and Alan (Menken)'s beautiful song! I'm so honored to be Part of Your World," has received more than 1.3 million likes.
But this isn't the only Disney classic Benson has been involved in, since she also starred as the voice of Barbie in Toy Story 2 (1999) and Toy Story 3 (2010), the voice of Weebo in Flubber (1997), and the voice of the title character in Thumbelina (1994).
Other projects include The Little Mermaid: Ariel's Beginning (2008); The Little Mermaid II: Return to the Sea (2000); Lady and the Tramp II: Scamp's Adventure (2001); 101 Dalmatians II: Patch's London Adventure (2002); and, more recently, Enchanted (2007).
To mark the 33-year anniversary, Benson surprised the audience and performed live during the Disney Princess – The Concert on stage in Orlando, Florida.
In 2023, Americans are set to see a live-action remake of The Little Mermaid.
In 2019, there was controversy online as some people were furious about Ariel's skin color. Newsweek shared an article in September about the support after the backlash that actor Halle Bailey received when the official trailer dropped on September 9 at the D23 Expo at Anaheim Convention Center in California.
Disney fans have flocked to the comments, many of which are saying the same thing.
One post received more than 56,000 likes and read: "We all forget that this is the only song Ariel sings in the whole movie. It was that impactful."
Another popular comment has received more than 47,000 likes: "Your voice is a core memory of my childhood, thank you."
Reminiscing about childhood memories, one user wrote: "I watched The Little Mermaid every single day on VHS. Rewind. Watch. Rewind. Watch again until the tape burned. Movie of my childhood."
"You impacted an entire generation of kids and shaped our childhoods… hope you know how much you mean to us all," commented another TikToker.
Another comment, with more than 27,000 likes, read: "It's her iconic laugh that did it for me."
While millennials are tearing up at this clip, Gen Zs are over the moon to see a black princess on their screens. Newsweek posted an article about the kid's reaction to the remake's trailer in September.
If you have a personal dilemma, let us know via [email protected] We can ask experts for advice on relationships, family, friends, money and work and your story could be featured on Newsweek's "What Should I Do? section.
================