The Fredonia School of Music, with funding from the Carnahan Jackson Fund for the Humanities of the Fredonia College Foundation, will present "Music Education for Social Change," a Music Education Summit event.
Featured speakers include Dr. Juliet Hess, who is an associate professor of music education at Michigan State and the author of "Music Education for Social Change: Constructing an Activist Music Education," and Charles "Chucky" Kim, a music producer and educator.
The virtual event is slated for Saturday, Sept. 11 from 9 a.m. until 2:30 p.m.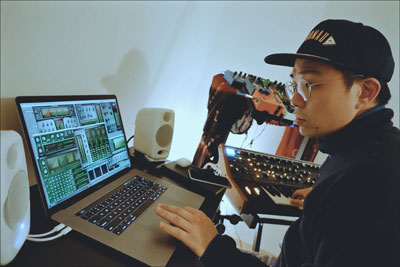 Summit attendees will participate in presentations and discussion about musical activism. They will consider ways that music education could inspire school-aged students to examine, reflect, and contribute musically towards positive social changes.
Admission is free, but pre-registration using an email address for Zoom participation is required.
Summit sessions include: "Music Education for Social Change," "Pedagogy of Community," and "Pedagogy of Noticing" with Dr. Hess, and "Loop: Collaborative Music Production" and "Building a Music Production Career" with  Mr. Kim
For registration information, email the School of Music, or use the online form.
Dr. Hess previously taught elementary and middle school music in Toronto. Her book, "Music Education for Social Change" explores the intersection of activism, critical pedagogy, and music education. She earned her Ph. D. in Sociology of Education from the Ontario Institute for Studies in Education at the University of Toronto. Dr. Hess' research interests include anti-oppression education, trauma-informed pedagogy, activism in music and music education, music education for social justice, and the question of ethics in world music study.
Kim is a music producer with Sony Music, a doctoral candidate of music education at Teachers College (Columbia University), and research affiliate at the MIT Media Lab. Having spent the last decade producing Billboard-charting songs and designing community-based music technology programs in Boston, Los Angeles, New York City, and Seoul, Kim's research focuses on the design of music ecosystems centered on technology. Today, he is working on theories and methods for the 21st century musician, with publications ranging from Harvard Educational Review to MIT Press' Computer Music Journal.